This is a Sponsored post written by me on behalf of
Scotts Miracle-Gro
. All opinions are 100% mine.
I guess it's that time of the year again! Everybody in the neighborhood have already started mowing their yards and it looks really nice and neat. Ours on the other hand, well, let's just say needs a serious grooming! Ugh! I really hate doing yardwork except for gardening! I did start planting flowering plants in the yard and my husband started planting vegetables as well.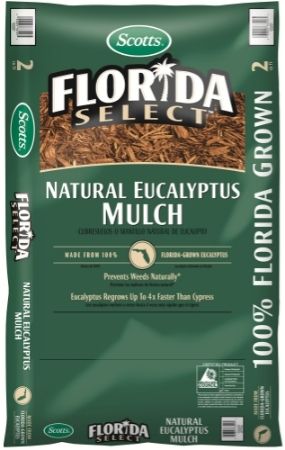 Anyway, I have a very good news for Florida residents! Did you know that Scotts has a new kind of mulch that they named
Scotts Florida Select Natural Eucalyptus Mulch
? It is only available in Florida because it is made from 100% Florida-grown Eucalyptus. It is a
sustainable gardening
mulch because it is considered a renewable resource for it re-grows up to 4-times faster than Cypress. Plus it prevents weeds naturally while helping to conserve soil moisture and moderate soil temperature. This is very easy to use as well, so why don't we get the
gardening supplies
and start shall we? You will probably just need some gardening gloves, and rake to spread the mulch out.
How to Use
Spread 3 inches deep. Keep mulch several inches from tree trunks and house foundations or other wood structures. Apply around trees, shrubs, flowers or vegetables after seeds have germinated and plants have developed. Avoid using before seeds have germinated, around underdeveloped plants, and within several inches of house foundations or other wood surfaces. A 2 cu. ft. bag will cover a depth of 2 inches, 12 sq. ft of bedding area. At a depth of 3 inches, 8 sq. ft. of bedding area. At a depth of 4 inches, 6 sq. ft. of bedding.
For non-Florida residents, I mentioned that the Eucalyptus mulch is only available in Florida but there is something similar that you can use for your landscaping and that is the
Scotts Nature Scapes mulch
! It even comes in 3 different colors shown below..
Anyhow, I have a few pictures attached below of some of the new plants that I planted. My existing garden is still in bad shape because of the dogs has been laying in it. It really needs mulching bad and I guess this is the perfect time to try out some of these mulches above!